Are you nervous? Do you find that your stress levels and stress levels around you are now higher than usual? You are not alone.
87% of people feel stressed at work and 91% of employees state that their colleagues' stress impacts their work results according to Cigna.
Here in the world's first mental wellness gym, you find a modern e-learning solution that reduces stress and removes burnout risk for your team.

Take a moment to experience this and benefit from the discovery of how to stay calm during external pressure and turmoil.
"As you are aware from the news, mental health issues are a major challenge at work, leaving people internally paralyzed. What you didn't know is that stress is a predisposing factor and major gateway to mental health problems" – Dr. Helena Lass
This video has a length of a short coffee or tea break and takes only 8-minutes to complete. It gives answers to the question: How to remove stress?

STRESS REDUCTION E-LEARNING IS VITAL FOR PREVENTING BURNOUT
The stress and burnout reduction video allowed you to discover the proactive mental wellness approach at work. Now it is vital to apply what you learned if you want to see results for your team.
It is important to understand that work-related stress is the starting point of all work-related mental health and many physical health issues. Stress reduction training allows you to save money and guarantee better health for everyone on your team. It is a practical and proven answer to the question: how to prevent burnout?
On this wellbeing focused website, you benefit from the proven and easy way to enjoy mental wellness online courses. Training your team here will save your time and resources.
The video above was presented for your benefit by the global mental wellness pioneer Dr. Helena Lass whose scientific paper and articles about proactive mental wellness have been published worldwide.


This high-value e-learning opportunity is your path to securing a stress-free life sustainably. This leads to the discovery of mental strength and improved productivity which is vital for your business advantage.
Share this insightful video NOW! ►
---
ENJOY A SHORT FREE STRESS REDUCTION E-TRAINING NOW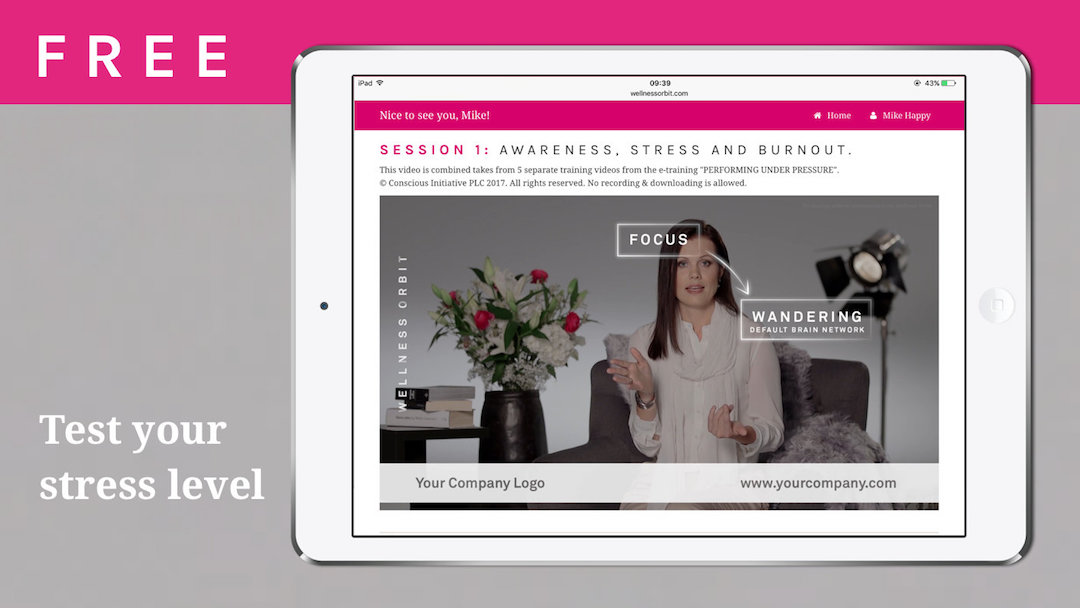 Now you know that work related stress is the main pathway to burnout and burnout again has a huge overlap with depression. Stress can also cause mental health issues (anxiousness, emotional irritation, etc) and illnesses (such as anxiety, cardiovascular diseases, shoulder and back pain, etc).
So, come and learn more about workplace stress and the early warning signs of burnout that Dr. Lass opens up in the free mini-training that clicks below.
Within 30-minutes you will experience:
Unique stress test with personal and confidential feedback;
A professional video introducing how to reduce stress effectively and prevent burnout.