Download a free e-book with 6 globally published mental wellness articles.
This new e-book is your fast track to securing excellent mental health at work. Remember mental wellness impacts 100% of your employees and leaders and that is why securing mental wellness at work should be promoted by all workplaces.
Come and find out more today! Click on the cover and download it now.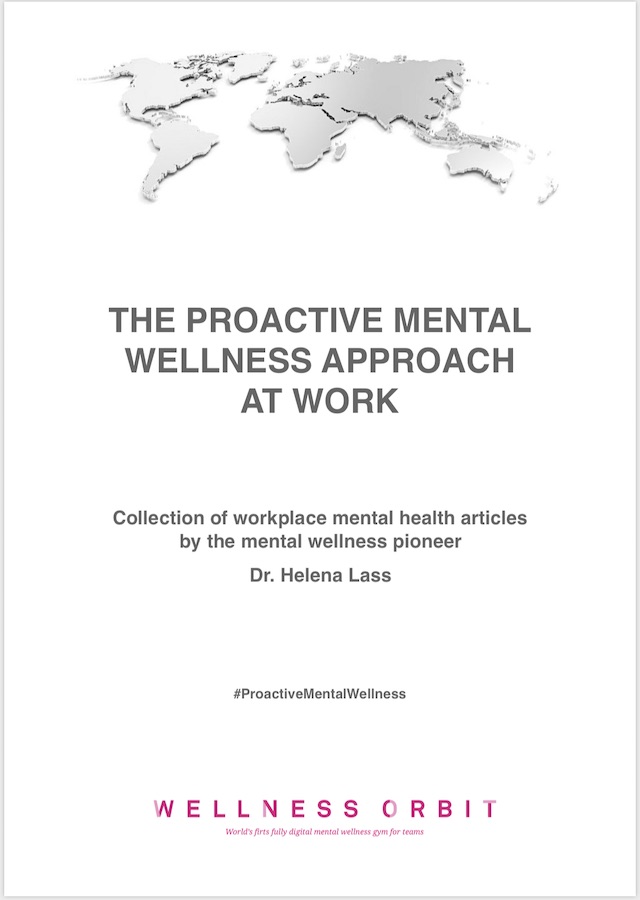 © Wellness Orbit 2020

Share this insightful e-book NOW! ►
---
You can also take it to the next level and try a free mental wellness training!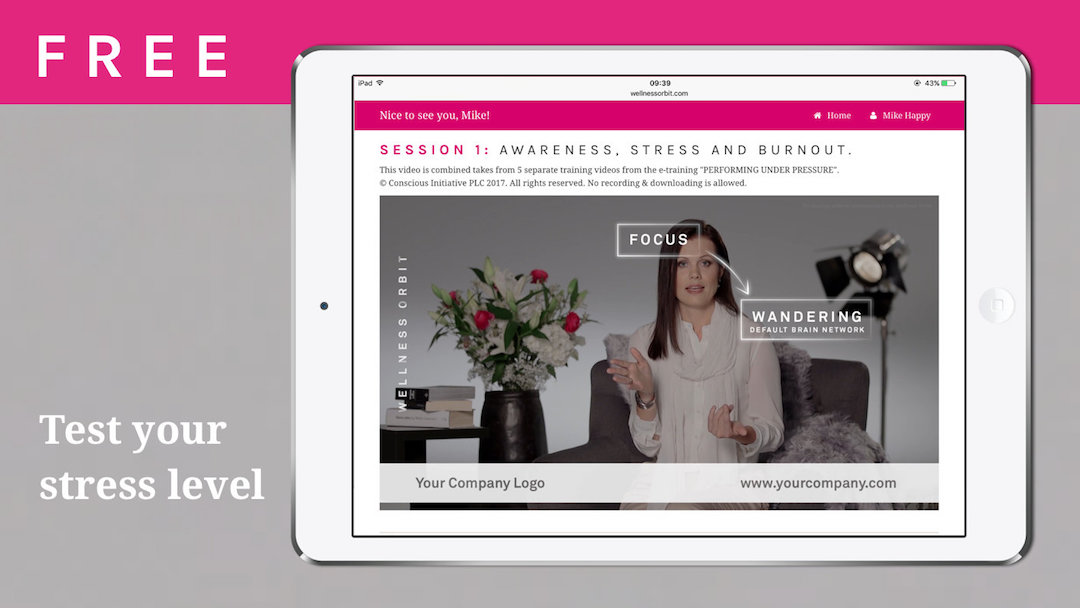 With less than 30 minutes you will experience:
Unique stress test with personal and confidential feedback;
A professional video introducing how to avoid stress and burnout.
Do not miss this, it is free for you during the next 24h.