Online mental wellness training benefits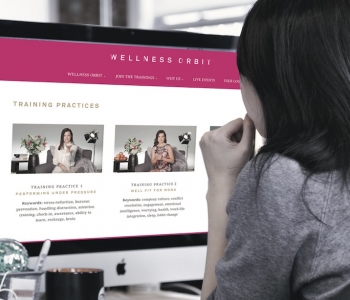 31.08.2021
Let us remind you that the global pandemic has been unkind to our productivity and mental wellness.
Reliable statistics have convincingly shown that our mental health situation has gotten worse than before the pandemic. Many modern workplaces have also experienced a noticeable drop in employee productivity and profit.
There are now more stress, burnout and mental health issues than ever before. Both leaders and employees have suffered because of the lack of inner wellness and mental calmness. Due to this, most workplaces typically keep losing their top talents, income and revenue.
The path we are on isn't sustainable, and it is vital to change that if you love your people and want to guarantee better work results.
In this blog, we open up for you how to positively change it.
The current problem-centric approach to mental health needs to positively change if workplaces genuinely want to discover good business results and progressively improve employee engagement.
Mental wellness represents not at all the apparent lack of mental illness, it is first and foremost related to mental strength and mental sharpness that improves human relations and productivity. It is equally related to creativity, intuition, initiative and personal responsibility. Those are undoubtedly the fundamental success skills that all employers desire.

A FIT MIND WORKS WELL
When your mind is well, it is easy to focus on your tasks, take initiative and be creative. However, currently, most of us aren't taught how to keep our minds fit and well.
So, let us kindly remind you that intrapersonal skills and mental strength should be trained just as we train our physical fitness.
The key is here to improve your brain health and inner wellbeing in a systematic way. It is less about tips and tricks and more about systematic training and learning healthy ways to respond in different work and life situations.
It is about preparation and practical skills that support you when the ride gets rough.
We have stated in other parts of this website that all work-related mental health issues originate from the lack of awareness-based intrapersonal skills. Missing inner skills leave people vulnerable to stress, burnout, anxiety, depression and other mental ill-health issues.
PROACTIVITY = PREPARING YOUR MIND WHILE YOU ARE WELL
Brain wellness or mental sharpness or mental strength should and need to be trained proactively while you are well.
While more workplaces are beginning to focus on solving problems related to employee mental health in the form of mental health first aid, it arrives a bit too late. The fact remains, only a small number of employers are currently implementing proactive mental wellness training as an employee fitness and productivity improvement approach. Now, as you read this blog, you too have the power to change this for the better.
Please benefit from this brief video that promptly opens up the fundamental importance of mental wellness at work for you and your talented team.
CAN YOU LEARN MENTAL WELLNESS ONLINE?
The concept of digital online mental wellness training was unheard of just a few years ago. Solving online learning was a huge challenge, but it was the challenge that our team overcame.
Our passion is keeping minds healthy and fit. It fascinated us that no one had developed mental wellness online training with the gym like systematic training approach. Only in this case, the focus wasn't on exercises for the body, but more on practical insights for the mind that you can apply with open eyes and full awareness of your daily work situations.
Training your brain online isn't only possible but desirable as it allows you and your staff to reduce struggles that people face within their own minds. And best of all, you can do it at work or at home when you have time or need it the most.
WHY IS ONLINE MENTAL WELLNESS TRAINING IMPORTANT?
Mental sharpness and inner wellness demonstrate the potential to reduce procrastination and improve employee engagement.
Every HR or business leader has observed situations when their staff is physically present at work but not focusing their minds on solving the task at hand. This phenomenon is called presenteeism people are physically present at work, but their preoccupied minds are elsewhere.
Mental wellness doesn't impact only leaders of top experts, and it impacts 100% of your team.
Mental sharpness or strength represents the foundations of inner wellness, and that is why it should be promoted by all employers.

THE ONLINE MENTAL WELLNESS TRAINING FOR EMPLOYEES
Mental wellness training hasn't been standard. Back in the 1970s workplaces did not have gyms and smoking in the office was considered okay. Since that we have learned the negative impacts of smoking and seen the positive impacts of training our bodies. It demanded a physical fitness revolution to change that. Now it is about time that we have a second wave – the global mental wellness revolution.
A change of mindset always takes time. However, if you have trained your body systematically, you know it is healthier and supports your work and gives you pleasure instead of illnesses. Luckily, our brains are neuroplastic, and thus we can rewire them with healthy patterns.
Neuroplasticity is an umbrella term that refers to the brain's ability to modify, change, and adapt both its structure and function throughout our life and in response to our life experiences. A positive change is easy to develop when we start training our minds.
IMPROVE EMPLOYEE ENGAGEMENT
What would be your work results if your team could double their engagement by being more insightful, creative and focused? How much value is it for your business?
What value would you see in improved employee and customer relations if people could solve intrapersonal problems without being stuck to their own mental struggles that come from stress and burning out?
Could this influence your work positively?
If your answer is yes, then online mental wellness training is your opportunity.
We have designed our training journeys to be relaxing experiences that bring out the best in people. Meditation can be a relaxing experience, but you cannot work with your eyes closed, so in this mental wellness gym training your staff orbits around practical intrapersonal skills that people can apply with open eyes in their demanding daily work situations.
CONCLUSION
Your talents represent your most valuable business asset. Every person who is focused and delivers results without stressing out or burning out is immensely valuable in the era when talents are scarce.
All work-related mental health problems that cause people to suffer originate from excess stress and render people helpless as they don't discern the early warning signs of burnout and, in this way, end up with mental health problems.
Just as exploiting our technical resources to the max demands maintenance and service, we should also focus on maximizing our human resources through mental wellness training. It keeps mental health issues away and enhances productivity.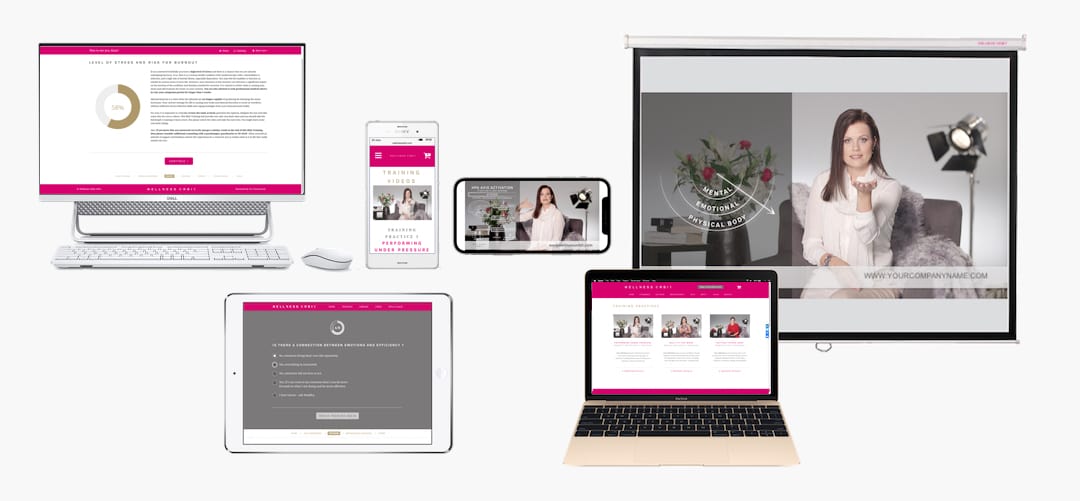 ---
This mental sharpness blog is written by Kaur Lass