How to be a mental wellness pioneer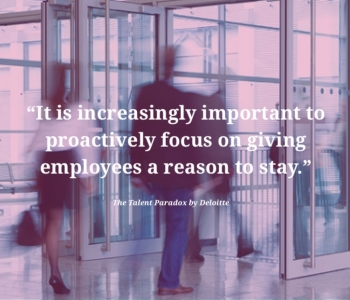 14.11.2019
The proactive mental wellness approach at work is new and supports good work results for your team. The fact is, we all have mental health. We have it when we feel well and when we feel ill.
FACT: We all have to consider workplace mental health
Promoting a proactive mental health approach at work enables employers to support good working practices and brings measurable results.
In case you are aware of our other blog posts, you may already know why excellent mental health practices at work matter.
The real question is: What steps have you taken to secure the mental fitness of your team?
I have taken action. What kind?
I don't believe there is a mental health problem at my workplace. Are you 100% sure? Keep reading and find out what Cigna Report stated.
I do not which action is best to take. Contact us, we can evaluate your scenario as a goodwill gesture.

WHY EXCELLENT MENTAL HEALTH DOES NOT JUST HAPPEN
We all do something to ensure/maintain our physical health. Many workplaces provide their employees' gym membership or promote other physical activities and healthy lifestyle choices.
It is a myth that having a healthy body equals a healthy mind as many mental health issues do not leave or have any visual signs.
During her many years working at a psychiatric hospital, Dr. Helena Lass noticed that people with mental health problems have one or several physical health problems.
When your mind is ill, you fail to take care of your physical body;
When your mind is full of problems, your productivity drops;
When you worry, you are unable to focus on the task at hand.
HEALTHY MIND HAS A HEALTHY BODY
So you should revise that popular saying and instead state that having a healthy mind equals a healthy body. And going one step further even, a healthy mind works well! That is why you need to properly secure mental wellness in the workplace.
Mental sharpness is beneficial across all age groups and professions. Keeping your mind/brain well is a proactive approach, not a reactive one.
Most of the modern approaches to mental health have in common been of a reactive treatment-based approach, only coming into focus when mental health problems have already become extremely big to be ignored.
Even the mental health first aid approach at work is reactive, it helps those who develop problems. This is indeed excellent news that workplaces in the UK and even in some other countries are beginning to start training mental health first-aiders. However, the root causes of the problem lie elsewhere.

LACK OF INTRAPERSONAL SKILLS
With no proactive mental wellness approach in the workplace, employees do not know how to keep their minds well.
Not receiving intrapersonal education at school or university has left a huge void around having excellent mental wellness. This means we have no practical self-leadership skills for directing the different processes within our own minds as we lack practical and applicable intrapersonal skills. With no such practical pathway to mental fitness, is there any hope to stay well when we face work-related pressure?
It sounds obvious to say, but if we feel well, we function efficiently. So, being well and keeping your brightest minds sharp is your real mental wellness challenge!
A HEALTHY MIND ALWAYS PROFITS FROM LEARNING
Often we hear an argument that we do not require mental wellness training as our employees are currently well, why fix something if it isn't broken right?
We argue this is all the more reason to train your mind while it is still well and strongly believe that intrapersonal skills will be the most needed skills in all future workplaces.
Dr. Lass eloquently stated the importance of intrapersonal skills in her Thrive Global article published on 25. September 2019 by wisely saying: "Self-awareness forms the basis of all intra-personal skills. If we can purposely lead our internal world so that our inner processes support our outer actions everything becomes easier. Learning of intrapersonal skills has the potential to open up other skills; much like learning to read does; when we learn to read, many other skills and competencies can be developed and new avenues open up."
When we can lead all our inner activities with ease, it gives us peace of mind to deal with various kinds of outer processes with much greater ease.
Our quality of work depends directly on how well we deal with different processes, but the right attitude for this starts from within our minds.

PRESSURE IS INEVITABLE, STRESS IS NOT
People often falsely believe that positive stress is good. Studies, on the other hand, show that positive stress is the leading cause of employee burnout.
When we meet work-related pressure, our inner peace becomes disturbed, making it easy to lose our inner wellness.
As we have not trained our minds while we are well to deal with difficulties or work pressures, then when we face such difficulties, we also fail to deal with our inner processes adequately. That means we become victims of our inner turmoil and inner reactivity which in turn influences others more than we are aware of.



CLOSER LOOK AT STRESS DATA
On October 9th, 2019, Dr. Lass wrote in Thrive Global about this year's Cigna 360 Well-being Survey that stated: "91% agree that colleagues' stress impacts the workplace with a higher degree of negative impacts such as a depressing atmosphere and lowering morale, and yet employers are not doing enough to address the issue."
The same Cigna Report[1] stated: "In the workplace, 87% of workers are stressed, with 12% claiming it as unmanageable". It is indeed likely that the latter faced severe burnout or mental health issues. But it doesn't need to be this way. All it takes is for you to learn to read the early warning signs as burnout has several phases and never takes place overnight.
You can now easily enable yourself and your whole team to navigate stormy waters without burning out.
You should act on the early warnings, and not with the last call that makes it already very difficult to avoid a downward spiral. And that is exactly the approach that we have made available for you with our team.
Besides teaching how to avoid stress and burnout Wellness Orbit e-trainings enable to learn about mental fitness and developing a mentally healthy work environment. For this, we offer e-training 'Well Fit for Work' that everyone should experience as it enables to bring more harmony to work.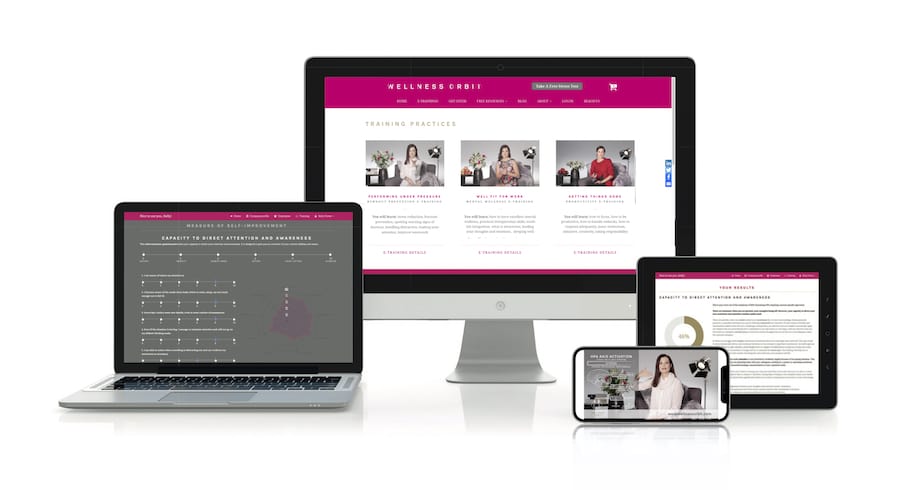 THOSE WHO APPLY INTRAPERSONAL SKILLS EXPERIENCE HUGE BENEFITS
Jekaterina Mishina (Trainer from Hurtigruten) summed up her own proactive mental wellness training experience this way: "The online training I have seen before or I have used before are Powerpoint presentations with voice over or some kind of casual videos, but not the way it is done here where you can see face to face with the trainer."
She was happy with her e-training experience and added, "When you come out of this training there is a feeling of fulfillment and distress instead of stressful situation that you normally do feel after so much training. So just face to face in a calm situation, this I think a new way of thinking how to conduct e-learning at all."
If you consider this wellness-centered approach also too soft, you should learn to unlock your productivity more healthily by understanding how intrapersonal skills support 'Getting Things Done' in a way that does not sacrifice mental health.
Heleri Nisu (AML Compliance Officer from Danske Bank) said that "For me, the most valuable thing from this training was how to be present, how to draw your attention and awareness where it has to be at this moment." She also came to the same conclusion with Jekaterina and stated that "When I took Wellness Orbit training I really felt like I had a personal connection with the trainer. This training is definitely worth investing your time."
Heleri had the opportunity to use Wellness Orbit e-trainings for one year and she summed up her experience this way: "After going through thee trainings, I think I am better at planning my professional life, better planning my tasks during the day. I definitely recommend this training for others too."


WE MADE IT EASY FOR YOU TO BECOME A MENTAL WELLNESS PIONEER FOR YOUR COLLEAGUES
Wellness Orbit makes it easy for you to become a mental wellness pioneer at your workplace.
Dr. Lass has opened up her new approach in her scientific paper published in Routledge last year. We offer more quality than most of our competitors and are not only for those who experience mental health issues but for every single employee who needs a fit brain and a sharp mind.
We also see that the old-school reactive approach is very much needed in the case of mental illness treatment; however, at workplaces, the focus should be on combining mental fitness and excellent productivity. And this is something we solve in a unique way so that you and your employees can win and avoid the pain.

AVOID BUSINESS AND HEALTH LOSS, ACT NOW
If you want to retain healthy employees with a bright mind, boost work morale and increase productivity and can clearly see that you and your team have lacked a proactive mental wellness approach at work, then this should be your wake-up call.
And best of all, the early proactive mental wellness approach has excellent ROI, enabling you to earn back 9 times the initial e-training cost.

CONCLUSIONS
By training your team, you can only win, whilst without the proactive mental wellness approach you stand to lose, and this loss can be up to £2564 (2990 €) per employee, according to Deloitte UK[2].
The unique approach we have developed for your team is based on securing healthy habits for every teammate.
Our e-trainings combine video-based professional e-training sessions with Dr. Lass, self-evaluation questionnaires, a quiz with instant feedback and a personal workbook. This unique package brings value for you as it enables your team members to develop healthy and productive work patterns.
Get your offer today and stop losing your most valuable team members to stress and burnout and low productivity.
[2] Mental Health and Wellbeing in Employment, October 2017 (also: the source of illustration)
---
This blog post is written by Kaur Lass