Finally, an e-training that makes mental wellness easily accessible for companies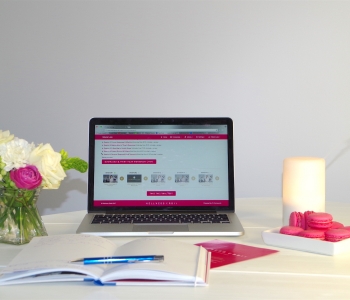 Print your workbook prior to training and take notes!
16.01.2017
Working with your head?

Is work emotionally and mentally demanding?

Experience frequent stress or are at high risk of burnout?
Companies can now access the newest solution in digital trainings and join Wellness Orbit - the first global e-training platform dedicated to intra-personal skills development. The e-training practice "PERFORMING UNDER PRESSURE" is now available. This e-training is developed by psychiatrist Dr Helena Lass and we recommend it to be part of your company's health policy. It has metrics to evaluate stress levels before and after the e-training. You can gain self-sufficient tools to prevent stress and burnout and take conscious responsibility for own goals and health. All this via Full HD videos that foster a deeply 1-on-1 feel.
When your work is physical, so are the hazards and therefore physical safety measures need to be provided. But when your work is mental, so are the hazards. Companies need to start providing safety measures for mental health. By default, to all who work with their heads. Regularly. As it is done at a construction site (where, the relevant protective measures are provided to workers every single day).
Fact: 63% employees report insufficient resources to manage workplace stress (APA, 2015).
Let's help people at workplaces to take care of their main tool - their head. Ensure that you, your colleagues and employees receive appropriate training!

Easy to set-up
1) Pay with credit card, you will get an instant admin invitation to the e-mail inserted during the buying process.
2) Click on the link in the e-mail. It takes you to the admin dashboard. Once on the platform, insert your personal admin details and your company logo (we will custom make the Training Practice, logo will appear on your company videos. Personalized video sessions are ready by the next day).
3) To secure high enrollment rate print and share promotional materials (poster and banner are included, easily downloadable and auto filled marking admin name and the end date of the Training Practice).
4) Copy-Paste your staff's e-mails (invitations are automated and include everything the employee needs to know) and your company is ready to start the e-training.
5) Observe how people join, how many have started and how many have finished.
Initial set up for the first e-training takes ca 15 to 30 minutes. Customized videos are ready for use by the next day.
Every employee gets an automatic invitation (no hassle), sets his/her own password and goes forward at a chosen pace. Upon starting the training, each user is provided their personal workbook in .pdf (printable).
Easy to Use
Every participant will get personal account. Optimal training pace is two sessions (45min + Q&A) per week (there are 5 sessions in total in the training).
Every one from you staff will acquire their personal evaluation results prior to training and after the training is complete (the results are personal and can not be accessed by others, only you will see your progress; our site is secure). You can experience the training unlimited number of times during the 3 month training period. Re-evaluate your progress as often as you want.

Company admin can reward employees who have completed the training with a Certificate, noting the topics passed (printable, can be signed).
Enjoy e-trainings made easy!