You can now join the e-trainings one team at a time
Gym for the mind that has the soul in Nordic design
15.03.2018
Wellness Orbit's new and innovative e-trainings have been on the market for a year. Despite the success, the most common question we have had from user feedback is: "Am I able to have Wellness Orbit only for certain teams within my company?"
Absolutely, we hear you! From now on the answer is always, yes!
We changed our pricing focus from whole companies to teams, so that your people can have a tailor made approach.
This change allows smaller teams to train (1 - 25 or 25 - 100 individuals), even within big companies.
We initially priced Wellness Orbit according the total company size as we hoped that this would speed up the process of making our pro-active mental wellness approach accessible for many.
WONDERFUL PRICE PER USER
Wellness Orbit online training prices for bigger teams start from 12 €/employee per training.
This is the most awesome mental wellness and/or employee initiative e-training offer ever!
Training 10 people starts from 90 €/per person; training 25 of your staff will cost 36 €/per person and training 480 persons only 10 €/per person! This calculation is based on taking you team to one full training (the training is open for re-experiencing during 3 months), it is awesome price for the high quality professional content that Dr Helena Lass offers.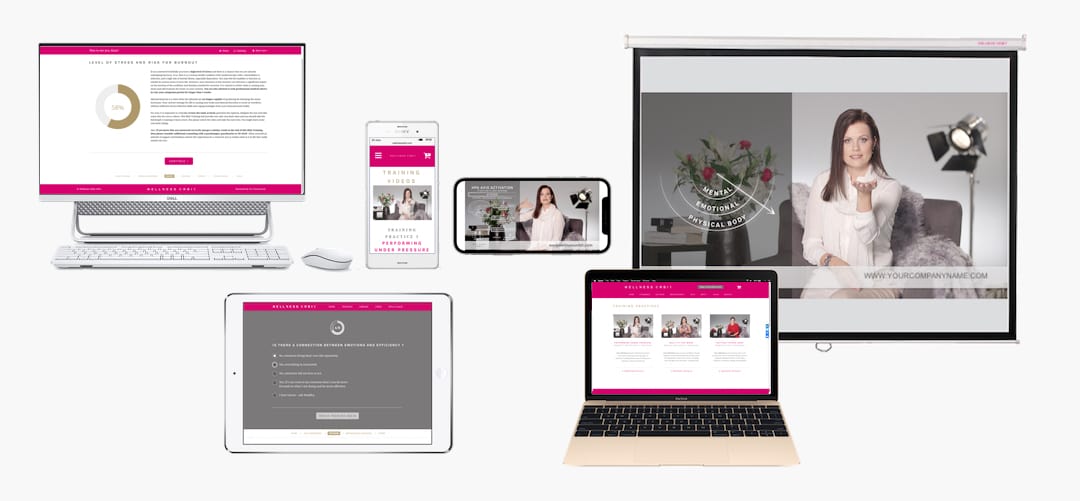 Of course you still have all the previous benefits such as:
Flexibility, choose when and where each training session is taken;
Re-experience the online training videos an endless amount of times during the 3-month training period (or a year if you have an annual subscription), so that you can change your habits permanently.
Watch on any device (as long as it has good Internet connection) or even on a movie screen (all our trainings have FullHD video quality) as group training sessions.
You can now start Wellness Orbits e-training with your smallest team, and then invite more teams, teams in other locations or the whole company to join in.

(Fact #1)
Your training here is always an experience because of this unique feature:
One-on-one conversation style feeling with Dr Helena Lass - that means more personal eye-to-eye contact than in any live training for groups. As one of our happy customers Jekaterina Mishina Trainer at Hurtigruten (see video) put it: "The online trainings I have used before, are mostly done in the way of PowerPoint presentations or some kind of videos, but not the way it is done here, where you can see face to face with the trainer."
Share this story: