Work related stress at Christmas: how to take care of myself?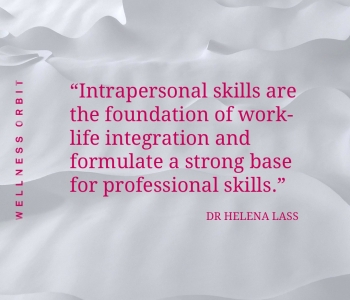 12.12.2019
While some of us love the festive season, others fear the time off. Why? First, there are those stressful moments and deadlines before the festivities and then there is the time where you need to perform well in front of your family and friends. But this might be difficult if your mind is a mess and you can't let go of work-related thoughts.
Even if you have a stressful job or feel Christmas stress, it shouldn't ruin your Christmas break! Let the end of the year be time to take care of myself. In this blog post, we will give you 9 ideas for solving this.
How not to suffer work-related stress during the twelve days of Christmas
Christmas and New Year period is often busy. Besides the stressful job situations, there is so much to do, attend and plan at a personal level, which can lead to being overwhelmed, stressed, anxious, or even depressed. Conversely, the 12 days of Christmas is also a period of the year where people reflect past year and it may bring out the void or psychological trauma left by the loss of a loved one or personal loneliness due to broken relationships that so many have these days.
Media often stresses the importance of work-life balance. However, the concept of work-life balance has always been false and is an outdated approach. The use of technology means there is no longer a clear distinction between work and life. To many, the phone is constantly on and messages keep coming in. For a few, it is an absolute must. For most, it is a habit that brings occupational stress with them to holiday celebrations.
If we have our mobile device within reach, we can be at work without going there with our physical bodies. Work situations and occupational stress can meet us in the car, on our bikes, on a plane, at the holiday resort even when we are out with our friends or family, etc. Interconnectivity is the source of work stress disorder and rises the burnout risk.
Let's face it the new reality is: wherever we are any moment can turn easily into work situations or any work situation into a private situation that comes down to how good your intrapersonal skills are.
Mental stress at work is one thing, but we also aren't also saved from the stress at Christmas or our private life. Christmas or holidays can even add to financial worries and create financial stress as we are supposed to buy gifts and finance trips.
The hyper-connectivity may easily add anxiety due to work stress and financial worry. Here it is wise to remember that sometimes the best gift to your loved ones is free – your full attention and your full presence. Don't compensate for it with stuff, instead give the present of your time and attention, you may be surprised how much your family and friends value it.

Switching off enables to prevent mental health issues
Being more connected and constantly online has caused a shift in the way we conduct our lives and business. It is one of the reasons why people feel increasingly stressed. Our inability to deal with the "constant-on mode" is one of the contributing factors in why we find ourselves in the midst of an unfolding mental health crisis.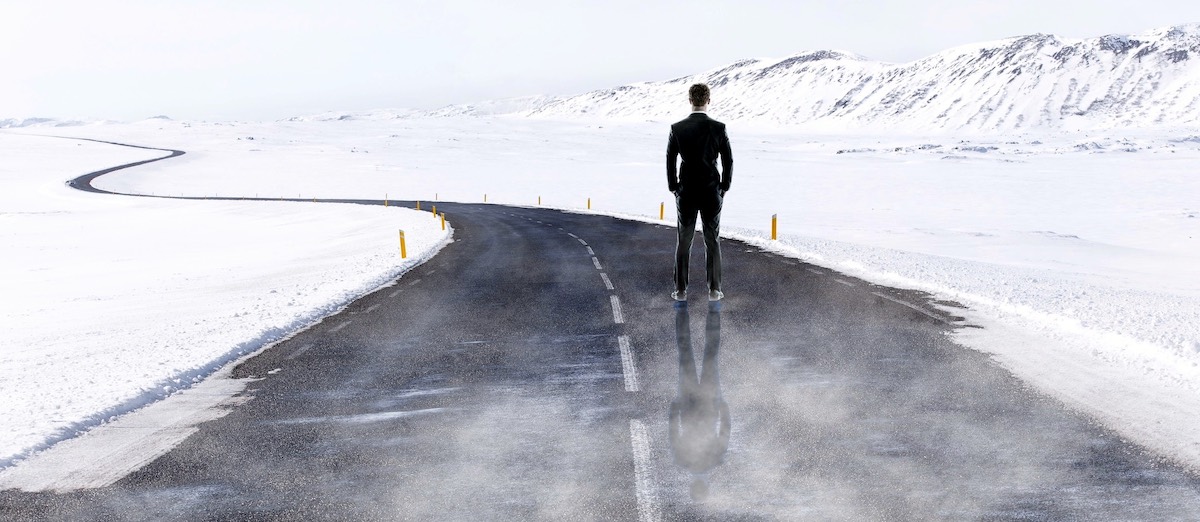 The days of going home to relax and spend quality time with loved ones without any work distractions seems a concept from a bygone era. And even if we manage to do that there are other online distractions from e-shops to online movie networks and social media.
Find a realistic way to integrate all aspects of our work and life, don't aim for a work-life balance as you have just one life and you live it 24/7. You don't have a work-life and private life that you have to separate by force. Integration demands good awareness-based intrapersonal skills and personal initiative. It is easy to achieve once you learn how to regulate the processes that fill your mind. This is why you need intrapersonal skills, skills that serve you well in preventing fatigue, stress, burnout, and more serious mental health problems and secure good efficiency of doing whatever needs to be done in the present moment with full focus.
Your inner peace depends always on how well you can integrate your work and life into a seamless holistic life that you are happy with.
Even taking time to be with family and friends is important and your work may matter a lot to you, you still need to be at peace with all your decisions. Remember that keeping yourself well matters more than anything else. If you aren't well, you can't work well or be present for your family or friends and thrive in life.
Use the festive season to create a work-life balance
Here is what we recommend:
1) Be present and mindful. Notice where your feet are. Bring your whole being where you are. Maybe looking at the candle burning or smelling gingerbread cookies helps. When you feel present, prolong the moment as long as you can. If you must work at Christmas, then you can use mindfulness at work and experience the present moment. However, mindfulness has its limitations and that is why Wellness Orbit e-trainings promote the active use of awareness instead.
2) Find the silent time. Instead of absolute silence locate the small gaps of silence in between words, sounds or even thoughts. Silence is our natural state, it is always present in natural environments. Silence is a high value among constant noise pollution. Christmas is a time to look within yourself and silence within and around you enables it in the best way. Let go of everything that isn't silence – like your work-related thoughts and stresses. Let the silent and present moment be your anchor. Notice where your feet are, the smell of a candle burning, and gingerbread cookies. The present moment is wherever you are – always available.
3) Switch off all disturbing factors. Forget that the Internet exists and put your mobile device on silent or flight mode during the holidays and use it only for capturing lovely moments. This enables you to be more present with your environment, family, and friends and leaves you with warm memories.
4) Enjoy water. When you become tense, take a warm shower or bath. Water always enables you to relax your physical body and the tensions it is experiencing. Besides just feeling the water against your physical body also drink it. Enjoy plenty of water, it purifies your organism.
5) Take a walk in nature. Studies show that spending at least 2 hours in wild nature during every week can restore your mental wellness. If going for a wild nature walk isn't possible then find the nearest beach, riverside or park. Be creative and just find a most peaceful environment that you know closest to where you live or stay.
6) Take the time to be with your family. Feel the connection. Take time to talk about things that really matter. Share how you feel. If you live alone, then talk to a close friend in person or over the phone, or via Skype or Zoom.
7) Reflect on how was your year, write down the best experiences of this year. And if something disturbs your inner peace, write also this down. You can fill the two columns: What made me happy, which made me sad. Try to find as many good experiences as you can. Often those might be tiny things. Like compliments, good meals, hugs, projects that ended well, etc. We are sure that if you are objective then you can find that life has many shades. The impression that Instagram life is perfect is just an impression. In reality, everyone faces difficult situations and pressures, they just don't share those moments on social media!
8) Find something to read. Studies show that people who read books have better mental wellness than those who don't. Reading inspires and enables us to find new approaches. If you don't have time for a whole book then read some articles that enable you to develop yourself here.
9) Sleep at least 8 hours, it keeps holiday stress away! Sleep enables you to combat stress Christmas and restores your ability to focus, work, enjoy life. Remember that a healthy sleep pattern is key to a less stressful life even after the holiday period.

For sure some things on the list can change your life for the better. And just in case you feel stressed when you read this, come and take a free stress test. The next 25 minutes, in this case, show you your current stress level and give you feedback about your situation. The results are private and only visible to you!
We thank our customers and are very happy to share that those who have used our mental wellness training sessions enjoy a much more stress-free life than before as they know how to integrate all aspects of their lives. After all prevention of problems is better than dealing with them later on a grand scale.
We wish you a very happy and healthy festive season!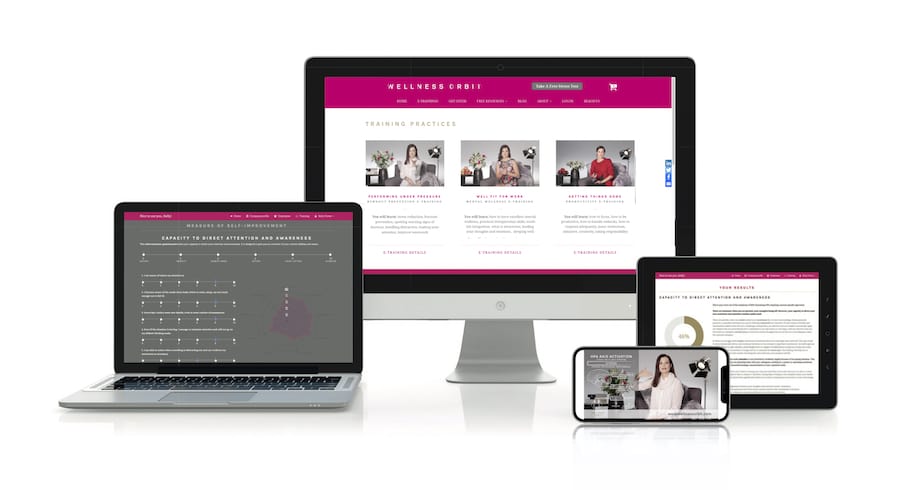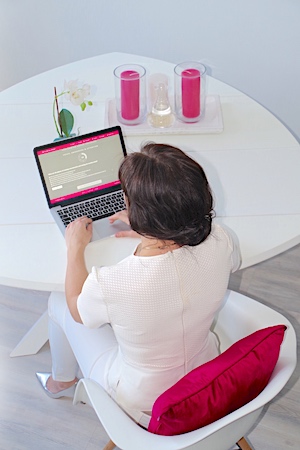 ---
This blog post is written by Kaur Lass