The year when pro-active mental wellness was born in a scalable format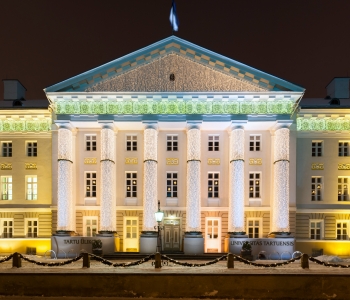 In this building Dr. Helena Lass got her medical degree
21.12.2017
Last year has been a wonderful year for all of us in the team of Wellness Orbit.
We started this year without any mental wellness training on the market, now we have made several available for you. And we finished it with the best Christmas present that we could get. This best present is actually our newest client – the University of Tartu.
What makes this customer of ours so special for us?
The University of Tartu is established in 1632 and is one of the oldest Universities in Europe. That is special. In Estonia, it is the only university that has a right to training medical doctors (including a psychiatrist).
So, what makes this client so special for us is that our Founder Dr. Helena Lass got her medical degree from this University. Now we have in return an opportunity to train their staff (lecturers) during the next three months. Their HR manager picket the e-training 'Performing Under Pressure' for their team as lecturers in the university face quite a lot of stressful situations. We are sure that this training enables them to reduce their stress levels.
That is good recognition!

We are grateful for mental wellness reach!
That is an excellent way to finish our year that has been so full of hard work. 2017 was for us a year from 0 (nothing on the market) to 3 mental wellness e-trainings available across the globe. It was the year when Wellness Orbit got its first business clients (such as Danske Bank, Abbvie, Hurtigruten, FCR Media, Nortal, etc).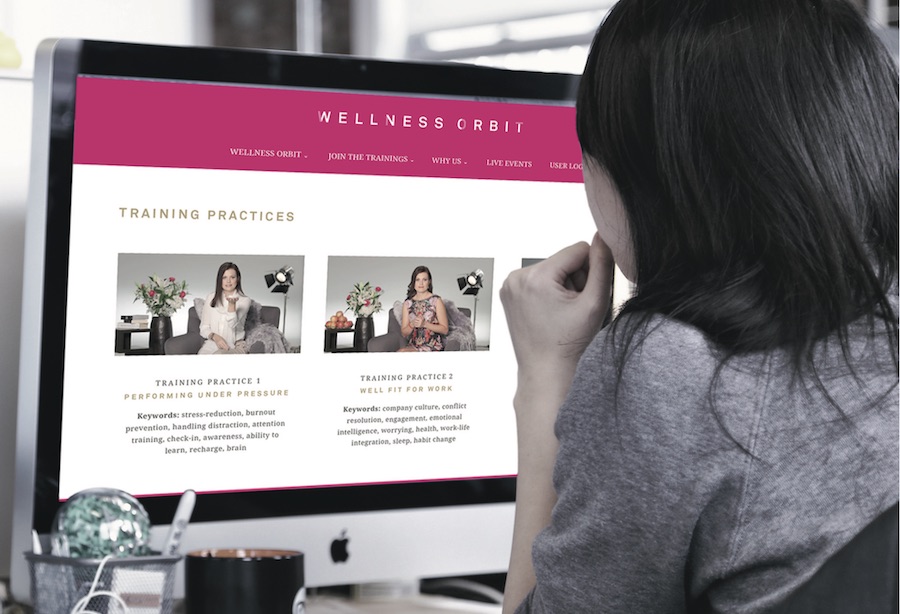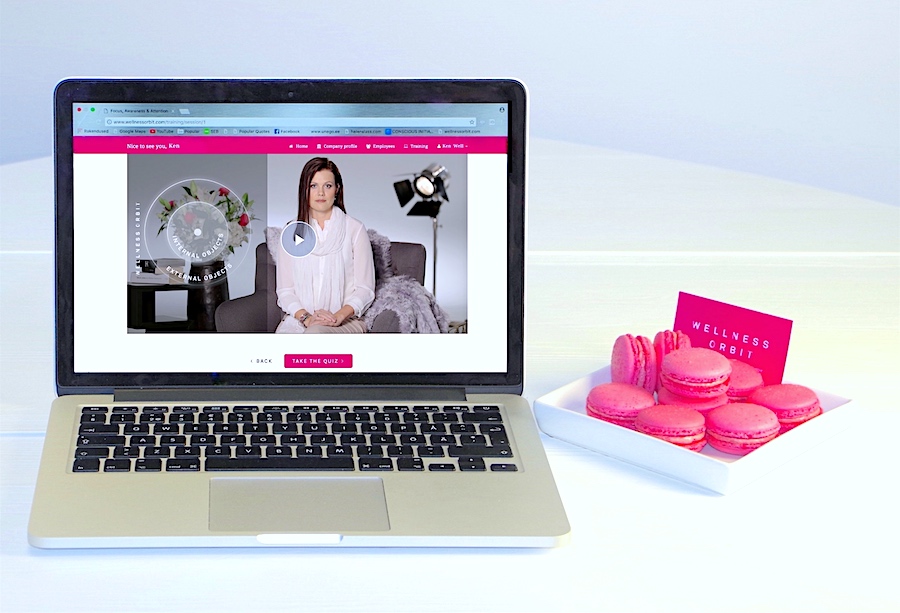 2017 was also a year when Dr. Helena Lass appeared on stages of several HR Conferences (the biggest one of them had more than 500 participants!).
In the middle of busy launch schedules, Dr. Lass also managed to write several articles about mental health issues, a proactive approach to mental wellness, intrapersonal skills, and workplace wellbeing. While we managed to publish mental wellness articles in Estonian media, the launch of those articles in global media will be visible in 2018!
Dr. Lass has also dedicated a lot of time to writing a scientific paper about proactive mental wellness that focuses on personal sustainability. She has a pre-agreement with Routledge that will publish this mental health article in a globally published scientific book next year.



The world's first mental wellness gym is accessible online around the globe
It was the year that made it clear for us - we have a working online training solution! It works from London to Brazil and from Australia to Denmark. It works in the USA and in India. It works everywhere where there is an Internet connection fast enough to play FullHD videos. And it comes with FullHD video quality that is suitable for large cinema screens. We have had client feedback – viewing it with the team on a big screen works really well.
All the employees that take our e-trainings can rate these training from 1 to 10 points. The average rating by all who have given feedback during 2017 has been 7,9 points. That is awesome!
We listened to your feedback on developing new mental wellness online trainings
Thanks to this feedback our newest training sessions have even more graphics that support easy understanding. We also listened to feedback and released our newest training 'Getting Things Done' with a little shorter sessions (30 to 35-minutes). And just as several people mentioned the training periods should be longer than 1 month. Again we listened to you. Now all your mental fitness e-trainings remain open for 3 months – this way there is more value for our customers. This way there is more time to change the existing habit patterns towards a more sustainable lifestyle!
We are extremely thankful to all who helped along!
An extra big thank you to all the early test-users and our customers. As you can see your feedback made a huge difference!
We are thankful to all our partners and to all our friends. The list would be long - you know who you are!
We are happy that we can change lives for the better!
Merry Christmas & Happy New Year!
The team of Wellness Orbit

---
This blog post is written by Kaur Lass