New Year is coming. Where are you headed?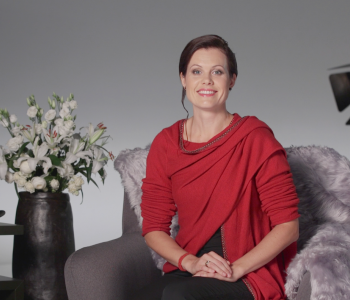 21.12.2016
The transition period, one year is ending and the other one is soon beginning is the ideal time to stop for a moment and ask yourself: Where am I headed?
Our founder, Dr. Helena Lass has outlined these 6 points for your inner audit.
AUDIT YOUR LIFE STATUS BEFORE MAKING RESOLUTIONS FOR THE NEW YEAR
1) Can't shake off the work thoughts? Every 30 minutes, look at your feet. Where is your physical body?
Align and re-align your thought process with your circumstance as often as appropriate.

2) Being hyperconnected to digital results in being disconnected from life. 68% of people check their work-related e-mails and messages even when it is their time off.
Make a resolution when your time off is going to be scheduled. Then, practice self-discipline – put away your telephone, laptop and take part in the enriching and recharging experiences around you. Taking the time for face-to-face meetings and enriching your personal relationships matters.

Fact: Socially isolated people have poorer health and shorter lives than those with meaningful social bonds.
(Source: European Journal of Developmental Psychology)

3) The art of tidying up. Make a list of all the things that are on your mental to-do list. Promises unfulfilled (promised to see that film with your friend?), resolutions unmet (did you say that you'll learn a ...?), childhood dreams ("I will be a ..."), promises to read that book, visit that exhibition, clean that drawer, bake those cookies...
Instead of adding more resolutions, start erasing tasks that have outlived their time, have been accomplished, or aren't relevant anymore. You'll keep your stress under control and feel more accomplished. Afterward, take a deep breath and see how it feels. We promise, cleaning up your list will be highly therapeutic.

Fact: There is a 40% productivity loss due to multitasking. (Source: Journal of Experimental Psychology)

4) Invest in education, train your brain and the internal. If you wish to become better in some aspect of your life, then it is first important to investigate the mechanics of how we as people operate. This is like diagnostics, the aim isn't only to find out what is the problem or obstacle but to focus on finding out the underlying mechanism that causes it in the first place.
Whenever you jump into techniques and superficial fixes, you might end up micromanaging or solving the wrong problem. Learn the benefits of awareness-based intrapersonal skills and learn proper ways to implement these into the daily routine.

Fact: Mindfulness has been witnessed to reduce stress and anxiety by 70%. (Source: The Nurse Practitioner)

5) Time is the new money. Not just time, to be precise, but it's the aliveness experienced during this time that matters. This offers a remedy to our otherwise time-poor society.
In retrospect, we know that the moments when we feel alive and are present, get to be imprinted onto our memory and soul. Both good and bad, happy and sad, noisy and silent. There is really no "ideal" time, all times are perfect just the way they are, as signs of aliveness.

6) Plan time to reboot. It's all too easy to neglect the need for downtime. Mark your plans for vacation and special weekends into your calendar well in advance. This simple action is the starting point of stress management. You know when there is time for you and your wellbeing.
Similarly to athletes, the quality of recharge determines the ability to perform at the maximum when it is time to do so! So take quality time with your family and loved ones now!
Merry Christmas and a Happy New Year!
As a gift, we provide you an e-book, that has the potential to shift your understanding of how to stay mentally well.

---
Text by Dr. Helena Lass, winter landscape photo by Aimar Säärits