Mental wellness got more attention than ever before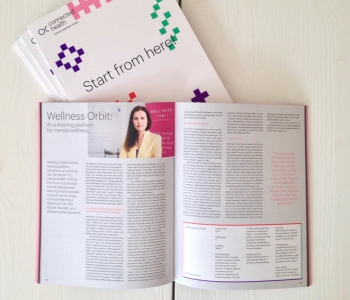 15.01.2019
How was your year?
We often measure results of a good or bad year with external factors, based on what we achieved in the physical world: a new car, a new phone, or a new relationship (be it business/work or personal life related), etc.
How often do you stop to reflect on what you achieved in your inner domain?
For example:
Are you are more productive and engaged with your work?
Are you less distracted and irritated?
Are you more stress-free than last year? Last month? Last week?
Do you get along with others (in your team) better than before?
Do you feel more alive and more mindful?
Do you experience better mental well-being than last year?
If not, maybe it's time to change that? What do you think?
What does self-development demand?
Remember – do you go to fitness training or to a gym while you are still feeling relatively physically well or do you start training only after you already have physical problems?
Yes, both options are possible, but what works best for you in your experience? What is more beneficial for you as a person? Probably training yourself to stay well, while you are still well. Isn't it so? But let's look a bit further.
Isn't it so that the purpose here is not even going to the gym – the aim is to be trained well enough so that you can face any physical challenge that you come into contact with.
We see that this is also equally valid in the case of mental wellness. You train yourself to face any mental or emotional challenge! Especially when you face work-related pressure, stress, burnout or anxiety.
We will write to you about how mental wellness is beneficial for you and your team in our next week's newsletter!
Meanwhile, let's have a short overview of the last year.

Last year mental wellness got more attention than ever before
Last year the UK had a massive mental health campaign that was led by the Royal Family. While it focused a lot on mental health problems and talking publicly about mental illnesses, it also revealed that mental health is something that 9 people out of 10 come in contact with.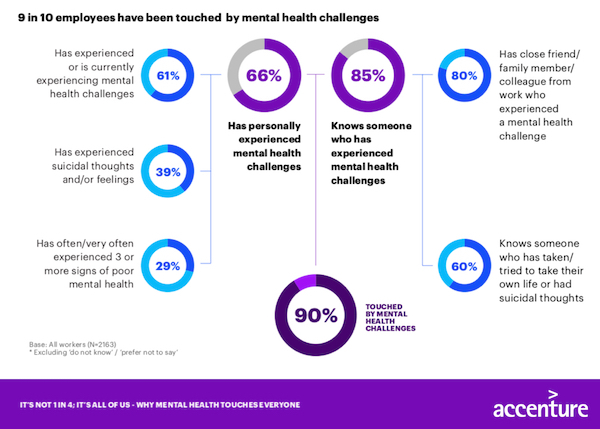 If you don't face the problem yourself, it is highly likely that you have a family member or teammate at work who is or was affected by mental health problems or illnesses. That obviously leads to the conclusion that mental health in general needs a much more proactive approach as it affects us all at the end of the day.
We all have mental health. Good or bad, that is the relevant question here! But what would happen if all of us had good intrapersonal education and practical intrapersonal skills that enable us to stay well?
What if we all had a mental health course that enables us to stay well when we face external pressure or some kind of crisis (like the upcoming global financial crisis that is waiting to happen)?
We hope that your next year enables you to change this. We hope that people start to focus more on how to prevent mental health problems in the first place as mental health problems affect so many people around the globe, especially the way we deal with work-related pressures, stress, and our entrepreneurial journeys.
That is why we are very delighted that Dr. Helena Lass and our team managed to get some media coverage for the new proactive mental wellness approach around the globe last year. At the end of the day, we all need excellent mental wellness!
Here are three mental health articles that lead most visitors to our homepage during the last 12 months:

1) How to improve mental health in the workplace by Jenny Darmody in siliconrepublic.com;
2) Proactive Mental Wellness - Key to success in the midst of entrepreneurial endeavors by Dr. Helena Lass in CoFounder Magazine;
3) Wellness Orbit: An e-learning Platform for Mental Wellness by Sarah Adamson in The Connected Health cluster Start From Here Magazine.
In the number of absolute readers, our articles published in the USA, UK, India and New Zealand outperformed those. What was your favorite article in our mental wellness article collection?
We would really appreciate your feedback as we plan to release more proactive mental wellness articles and knowing what helped you enables us to be more beneficial for you and your team.

Take your team to the next level with mental wellness courses
In today's world people struggle to find high-quality mental wellness courses that are practical and provide skills that you can apply right away. This is no longer the case.
Here you will find mental health courses that prepare you proactively to face any challenges. This way you can stay vital and have mental strength even when things get tough.
Taking a proactive mental wellness course prepares you to find an innerly calm solution under any external circumstances.
We are sure that the mental health e-trainings in this mental wellness gym allow you to take yourself to the next level. That is why we offer you an opportunity to try it for free within the next 24h.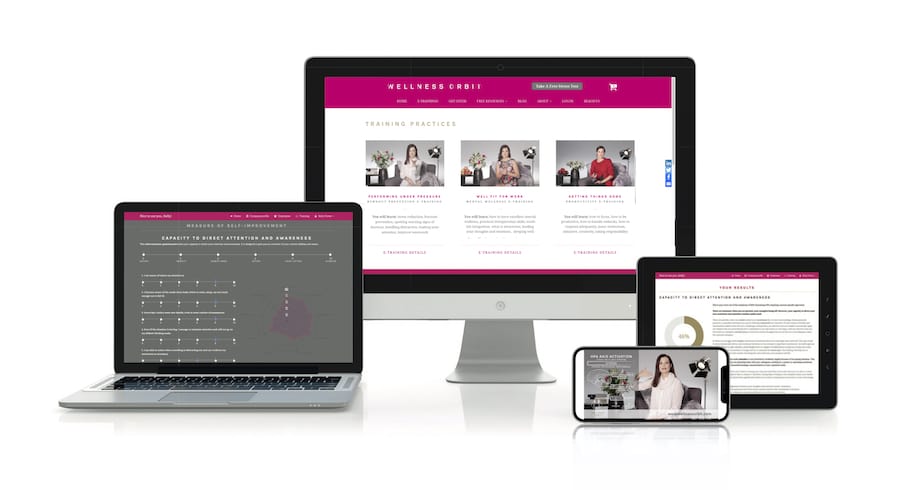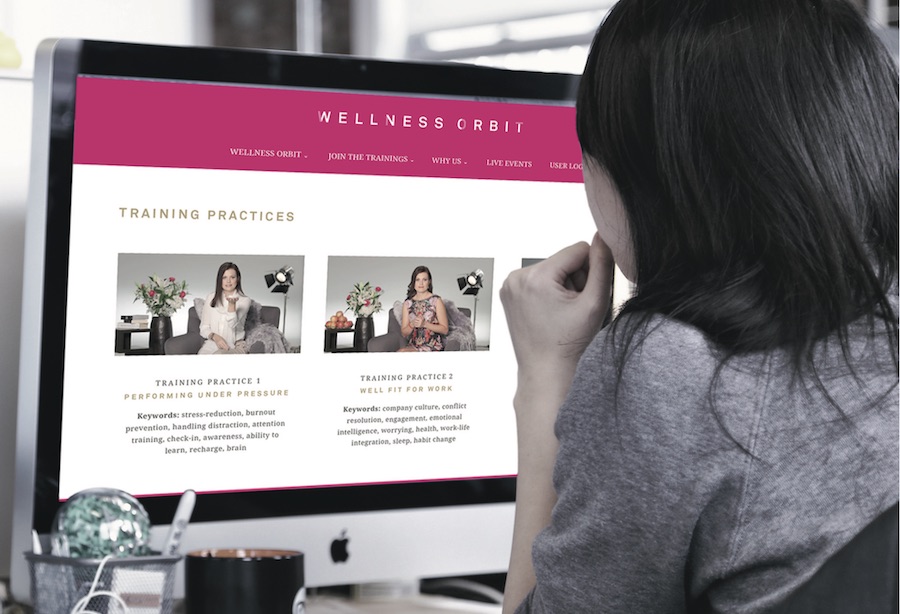 ---
This blog post is written by Kaur Lass