Dr Helena Lass was interviewed by Bill Fox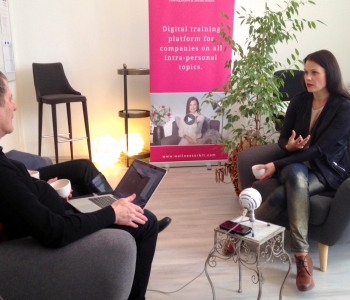 Helena was interviewed by Bill Fox
25.04.2017
You can now listen to the recent interview with our founder Dr. Helena Lass on what has applied awareness got to do with creativity, growth mindset & human potential?
This interview is part of the "Exploring Forward-Thinking Workplaces" series bringing together thought leaders to start a global conversation about work.

Helena sees wellness not as a goal by itself but rather as the main pre-requisite for excellent performance at all times and tasks: "You see the word "well" has a much wider meaning than just health, referring to quality: a job well done; time and resources well spent; to listen well etc."
Bill Fox said: "I think Helena shared some great (epic really!) insights. It is very intriguing and profound, so I am excited to share this message with others".
See the short video teaser:
Share this story: