The very first pre-introduction of Wellness Orbit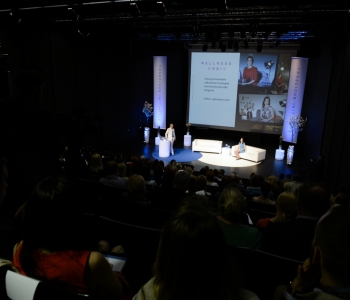 06.05.2016
The very first Wellness Orbit pre-introduction took place at Conscious Initiative Conference "Workplace. Wellbeing. Performance" in May 2016.
As our video based e-training platform is predominantly developed to answer the need of entrepreneurs, companies and organizations a successful entrepreneurship event fitted well for our very first public introduction.
Wellness Orbit is designed for training of intra-personal skills so that companies can solve the stress and disengagement related problems, open up employee's professional excellence and retain a workforce that is healthy, agile and creative, harboring an overall growth-mindset.

The planned launch time of the e-training platform is January 2017.
Conscious Initiative live events are our own live events for entrepreneurs and connect awareness, work and entrepreneurial mind set in a new way.